Hello, nice to meet you virtually.
Some of my backstory…Q & A style: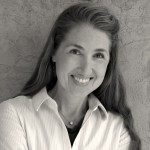 What are you working on now?
Lots of great projects. I am developing a new online community, and I continue to write about health, travel and create science education programs. And I also help scientists use digital and social media to promote their work and reach the public.
How did you become a journalist?
I learned the skills of a journalist on the job, the old-school way, without formal training or an academic degree in journalism, thanks to patient editors and persistent self-study.
What did you study in school?
My formal academic training was in biomedical sciences, not journalism, culminating in a Master's at the University of Hawaii. My thesis project focused on identifying molecular markers of drug resistance in the parasites that cause malaria. A key part of the project was maintaining a culture of malaria parasites in the lab, and I literally gave blood weekly for my graduate research. Prior to that, I studied biology, chemistry and anthropology at Boston University, where I earned a B.A.
How did you get started as a writer?
I answered an ad for a science writer at an international astronomical observatory. I worked there for a year, then made the leap to freelance. I started freelancing for an independent newspaper in my hometown, The Haleakala Times, and went on to become a regular contributor to Nature Medicine and Nature. My work has also appeared in Science, Eye on NEI, Hana Hou!, Dog Fancy and The New York Times.
I also author two popular news sites:"3-Minute Vacation" covers travel and news about Maui and Hawaii; and "The Daily Smell" transforms the olfactory experience into voice and community.
How have you grown in your career?
By embracing technology and my inner geek! I love to use digital and social media in my work, and I am fascinated by the direct engagement and community creation now possible with these tools.
I also have continued to develop and hone my reporting and writing skills by participating in workshops and conferences. For example, in 2010 I attended three major events: the Santa Fe Science Writers' Workshop, the first-ever Future of Freelance conference and that National Association of Science Writers' annual conference. I also took an online course in advanced essay writing from Mediabistro.com . From all of these activities I gained valuable contacts, feedback and expanded the scope of my work.
Which awards have you won?
I don't spend a lot of time applying for awards; I'd rather write. In 2011 I won a fellowship to the Knight Digital Media Center on the campus of UC Berekely and NASW's Career Grant to develop a digital media project. Prior to that I was a CASW fellow in 2008, and in graduate school, I won a graduate assistantship and a research grant from the National Institute's for Health for my work on malaria.
Thanks for reading.