The projects detailed below are examples of my collaborative work in science, medical and health education. If you're looking for by-lined articles, please visit the articles archive.
Beach Physics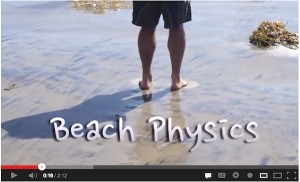 My current project aims to engage middle school girls in learning physics through inquiry and play at the beach. I am the project's science writer and manager.
One Health Compelling Stories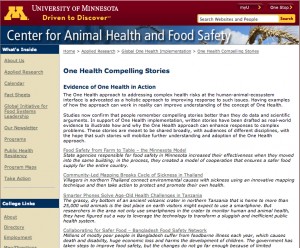 Scientists who specialize in human or animal around the world achieve more by working together than alone, evidenced, for example, by progress made in Tanzania using cell phones to report disease outbreaks and in Thailand, where community-led mapping changed local people's minds about burning plastic. I worked with the Center for Animal Health and Food Safety at the University of Minnesota to report a six-part series of One Health stories published in 2013. I led the reporting and served as editor and project manager working with an international team.
Cool Careers in Science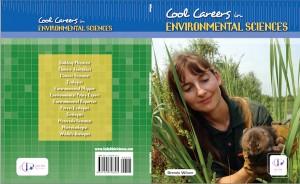 Engaging girls in science is the core mission of Sally Ride Science. This project was a series of books aimed at middle schoolers, describing all of the amazing careers in science. Sally Ride Science sponsored the series in 2010. The books are now digitized.  I was a contributing writer and editor.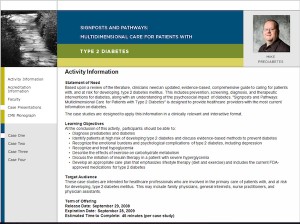 Diabetes is a leading cause of illness in the U.S. This project was jointly sponsored by Duke University and Jespersen+Associates to address a need for medical clinicians to receive updated information in an engaging format about the growing epidemic of Type 2 Diabetes. I was the senior medical writer and editor on the project. I worked with program faculty to develop the case studies, and I created the interactive elements of the program released in 2009.
CervicalHealth.com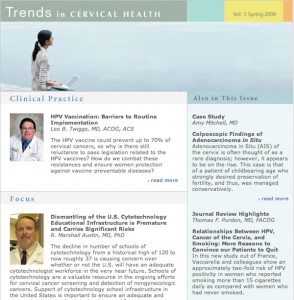 Advances in cervical screening and vaccine technology have failed to stop the deadliest forms of cervical cancer. This project started as an e-newsletter and then grew into a webzine to explore women's cervical health issues. I was the senior editor from inception in 2006 through spring 2008. I was also on the site concept design team, contributing expertise in content engagement and management.